This webpage contains affiliate links. We may earn commissions for purchases made through affiliate links in this webpage. For more information, please read our
Affiliate Disclaimer Policy
.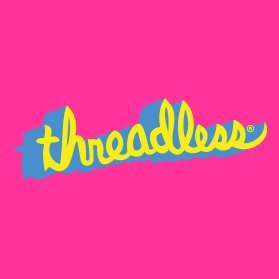 Threadless
We love helping art unknowns become art totally-knowns. From our commission-based award system to featuring artists in interviews and tweeting their names to the world to helping them start their very own independent store with our newest endeavor, Artist Shops, we support our artist community in every way possible. Lots of our artists have even gone on to start their own companies, and that's a huge success in our book.
What started as a t-shirt company has since expanded into a full lineup of apparel, accessories, home decor, and now footwear canvases. We seek out these canvases to give artists more ways to feature their work and for fans to choose the best art, the weird art, the geeky art, the beautiful art. Every time you buy from us, you're supporting great art and artists.
From design challenges to Artist Shops, we are always finding new ways to give creative minds like yourself more ways to get your art seen, to succeed, and to achieve our ultimate goal: to make great together.
We're based in Chicago and have been since we opened our doors in 2000, and we couldn't love our hometown more.
Committed to Sustainability
We care about our artist community and our environmental impact. That means we're actively working to make the world a better place. In our products, processes, office, and daily lives, we're doing our part. We recycle, work paperless as often as possible, use refillable water bottles, donate unused products and office supplies to reduce excess waste, and so much more. Eco-friendly, ethical, and socially responsible practices are central to Threadless' culture.
Changing from warehouses stocked with products to an on-demand system allows us to collaborate with the best, most innovative partners so we can work even smarter. Our robust partnership network means we've decreased shipping distances for a more localized and sustainable supply chain. Our production is more timely and less wasteful than ever.
Our partners meet or exceed industry safety standards. Together, we're all committed to delivering environmentally responsible products, produced in safe, supportive work environments. With up-to-date certifications, the print-on-demand process takes place in clean, safe facilities.
The printing process we use for apparel products uses water-based NeoPigment™ inks that are 100% non-hazardous, toxin-free, and adhere to the strictest human health and environmental safety standards. Because the ink is water based, it is 100% biodegradable, contains no animal by-products, and is completely vegan friendly. The printing process is completely waterless, which allows for a low environmental footprint, as no water is wasted.
We're committed to working with partners who hold the highest standards for safe, sustainable production. Our vendors are all certified by the Worldwide Responsible Accredited Production (WRAP) Program. They're also affiliated with the Fair Labor Association (FLA). That means, our partners actively work to reduce their environmental impact by decreasing energy use, water consumption, wastewater production, and greenhouse gas emissions. The following WRAP principles are foundational to the success of our vendors and the quality of our products.