This webpage contains affiliate links. We may earn commissions for purchases made through affiliate links in this webpage. For more information, please read our
Affiliate Disclaimer Policy
.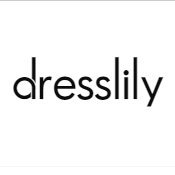 DressLily.com
Began in 2013. Over the past seven years, we have dedicated ourselves to providing fashing for women of every size. Now we ship to over 100 coutries worldwide and have accumulated 14.7 milion registered users. On social media, we have more than 12 milion followers, across Facebook, Instagram and Twitter.
OUR AUDIENCE is a group of powerfull, responsible women who do love life and pursue happiness. In their daily life, they cleverly deal with trivia and build happiness for the family; In their work, they assume responsibility in a particular arena and they have extremely hardworking. They should not be defined by ''standard beauty'', but be praised for their uniqueness and confidence.
Our VIP Club is a program that offers a range of services & privileges exclusively to our most frequent buyers. There is no cost to join the VIP Club program. Membership is FREE for eligible members.
For buyers whose average transaction value is over $5000 in a month, or have completed 3 separate purchases in the same period, our system will update their status to VIP member for a one year period. At the end of the year, we will evaluate their status again. For buyer whose average transaction value is over $2000 in a month, our system set them as a VIP member for a five month period. At the end of this period, we'll evaluate their status again.
VIP Benefits:
Enjoy the specially reduced drop shipping price on all items. VIP members should please note: if you also use a coupon code during the checkout for discounts, then you can only enjoy the discount price based on the nomal item price rather than the dropshipping price. VIPs will be provided with a direct phone number to discuss any product issues and will receive Priority status to be served by our Customer Service staff including shipping, tracking, email service, and other value add services.
Gold VIP Customer Program:
If your drop shipping sales go beyond $2000 in a month or exceed 70 orders in a month, you can apply to join the top level Gold VIP Customer program. Once you have been approved, we will give you an exlusive VIP coupon code to be used when you make drop shipping orders. For example, we can assign coupons such as the following: $2 off for any order over $50, $4 off for any order over $100 etc. The more you buy, the more discounts you will enjoy. Our professional account managers will be on hand to help you on a dedicated one on one basis to assist you in building your business and to help you resolve any after sales issues.