This webpage contains affiliate links. We may earn commissions for purchases made through affiliate links in this webpage. For more information, please read our
Affiliate Disclaimer Policy
.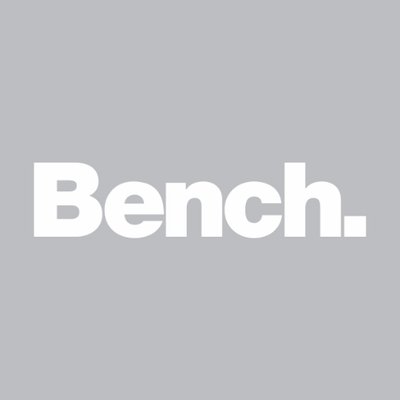 Bench.
Bench is a British born active-inspired brand which designs, sources and markets cool and distinctive products. The brand originated in the late 80s as a niche t-shirt brand.
Over the years, the brand quickly gained popularity with those in the know who appreciated the innovativeness that Bench was able to demonstrate. Bench has developed into a widely and highly respected city clothing brand that was named the coolest Streetwear brand by the 2007/2008 CoolBrands panel. Bench today is a global brand presenting a carefully selected range of multipurpose functional clothing suited to the needs of 24 hour life.
Focusing on multipurpose design, the new brand direction is expressed by Multipurpose City clothing positioning. Fully rooted in the brand DNA and sustained by a contemporary and functional-led approach to product design, revealing developments in fabric and construction to create products that meet the demands of modern 24-hour city life. The main two elements of the new product range structure are the Multipurpose City Life Clothing range and the Multipurpose City Performance Clothing range.
Collections
An iconic piece of heritage product, the hoody has been Bench's area of expertise since the brands inception a quarter of a century ago. The ultimate in Multipurpose City Clothing, the Bench hoody has been a staple wardrobe component for many a city dweller the world over. Design features include; anatomically constructed hood shapes engineered for enhanced peripheral vision, displaced seams for enhanced comfort, reflective trims for improved visibility, thumb holes for added comfort and protection, device pockets to keep possessions secure and underarm eyelets to expel excess heat and aide temperature control.
Since the humble Manchester beginnings, Bench's distribution has extended globally; the brand is now sold worldwide in Europe, USA, Canada and Australia.