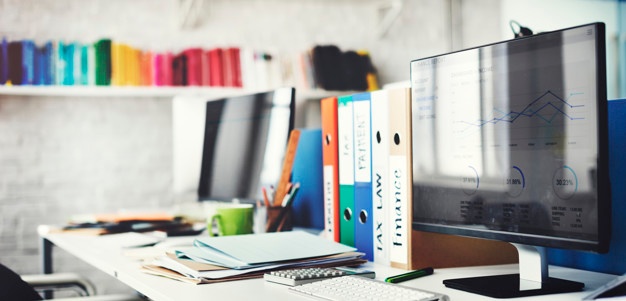 Online shopping around the world has increased heavily in recent years, driven by several reasons. This also applies to the purchase of office products. After all, there are several advantages when using the internet, but mainly, in terms of practicality, more affordable prices and the ease of comparing values. That is, no one needs to go from store to store, compare prices, divide the purchase in different establishments, face queues and crowded places, when you can solve everything in a few clicks, in one place and the comfort of your home or work.
Therefore, Vipestores.com can say that office owners no longer have to worry about choosing where to buy office appliances in the city or the neighborhood. This is because you can solve everything over the internet, with much more advantageous prices and with incomparable practicality.
Advantages of Buying Office Products Online
Far beyond a trend, buying office supplies online has brought many benefits to users, both in terms of ease and economics. After all, as is known, it is necessary to plan and research well to avoid excessive expenses and unnecessary rush to find some items. So, check out the main advantages of buying office products online as enlisted by Vipestores.com.
Practicality
The time has gone by having to take a car, taxi or bus, find vacancies, face long lines, be amazed by the prices, carry weights, among other factors that have always been part of shopping office products. Today, buying office equipments online is practical, agile and safe, eliminating all those headaches that were common until recently.
Nowadays, all you need is an internet connection through your computer or even your cell phone, you can have a wide view of the variety of items and models, compare prices and, finally, request delivery to the address you want.
Price
Knowing where to buy office supplies at the best price has always been a challenge for many. After all, historically, many stores have risen during this period, considering that demand is high and, in the end, who ends up paying dearly is the one who did not plan.
In an online store, it is much easier to monitor and compare the prices of office products. Besides, virtual stores tend to have much more competitive prices than physical stores, since they do not have the same operating costs. You can make price comparison from many stores and special sites from around the world; unlike in the case of physical shops.
Payment Made Easy
Another advantage of buying office equipments online is that the websites generally offer all forms of payments, from credit cards, to issuing bank slips. In addition to this variety of options, some big sites would have to keep your money till the product is successfully delivered in good condition. So, you can easily get a refund in case you are not satisfied with the delivered product. That is, very easy and practical for the consumer.
Agility
No matter the location, if you choose to buy office items over the internet, you no longer need to get around. Everything will arrive on time and at the address you choose, throughout the national territory. As soon as the purchase is finalized on the website, the material is separated and sent as soon as possible and, in a few days; everything will be at your door.
So, if you plan to open up a new office or re-equip an already existing one, there is no need spending time and energy in search of products market after market, while you can just sit at the comfort of your home and make the best choice online.